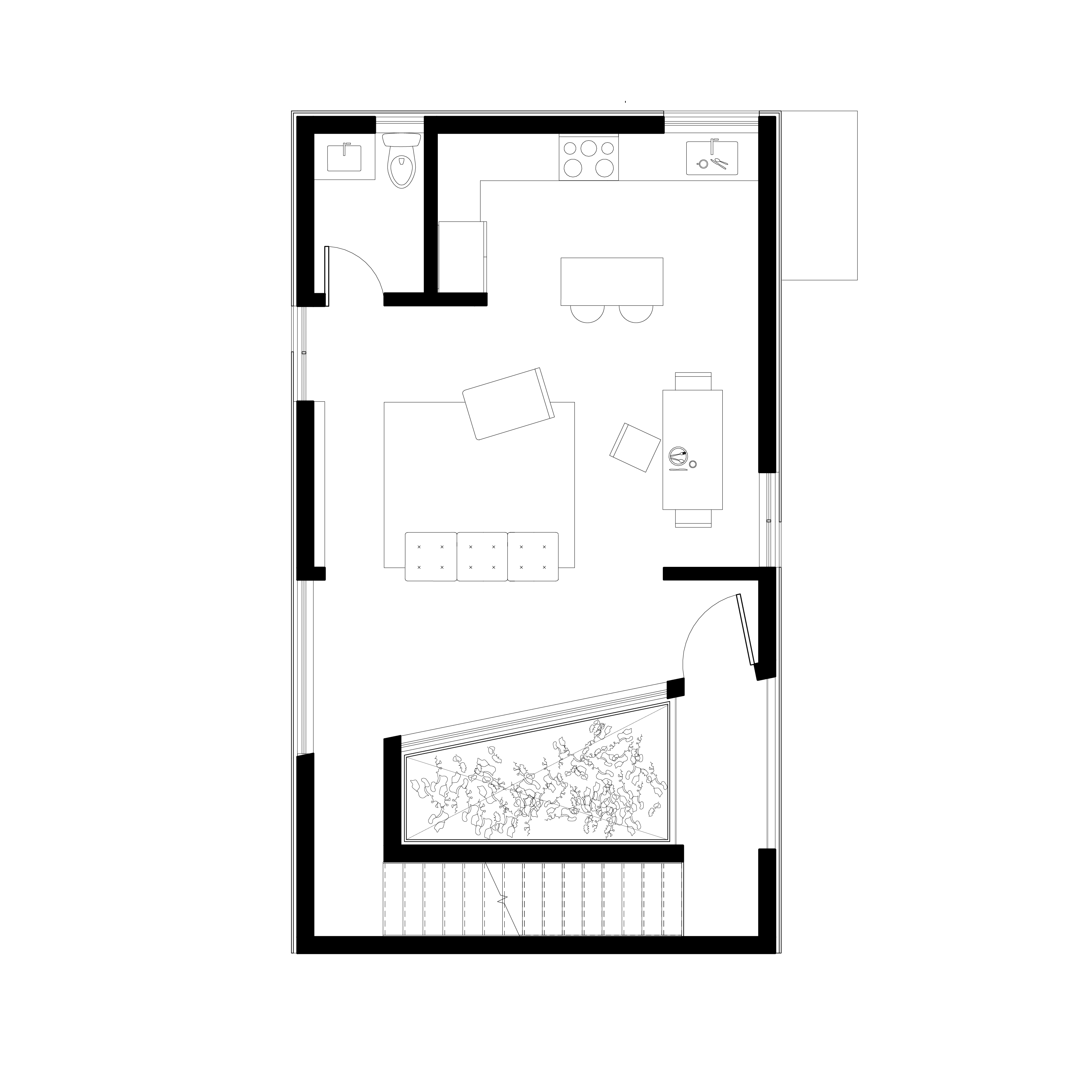 Intended to help alleviate the severe housing crisis in Los Angeles, Melbourne 4521 takes a typical single family 150 foot by 50 foot lot in the neighborhood of Hollywood/Los Feliz and proposes 3 homes in accordance with the small lot subdivision ordinance.

In order to maximize space and light, a series of elaborately placed angles are subtracted from each mass, creating an intriguing and enjoyable space to be in. Each structure comprises a poche space that feeds into the main living areas. The transition from the stair poche into each habitable area permits the client to walk through a translucent, enlarged space.

Outdoor space is strategically placed throughout each structure and the space surrounding the structure. To maximize the ground space, community spaces are located at both the front and the rear end of the project.

The facade of the structure contrasts the linear form. The perforated skin is allowed to be pushed and pulled through collapsible window panels to allow for privacy and maximize the light.


Roberto Sheinberg Studio
Spring 2020