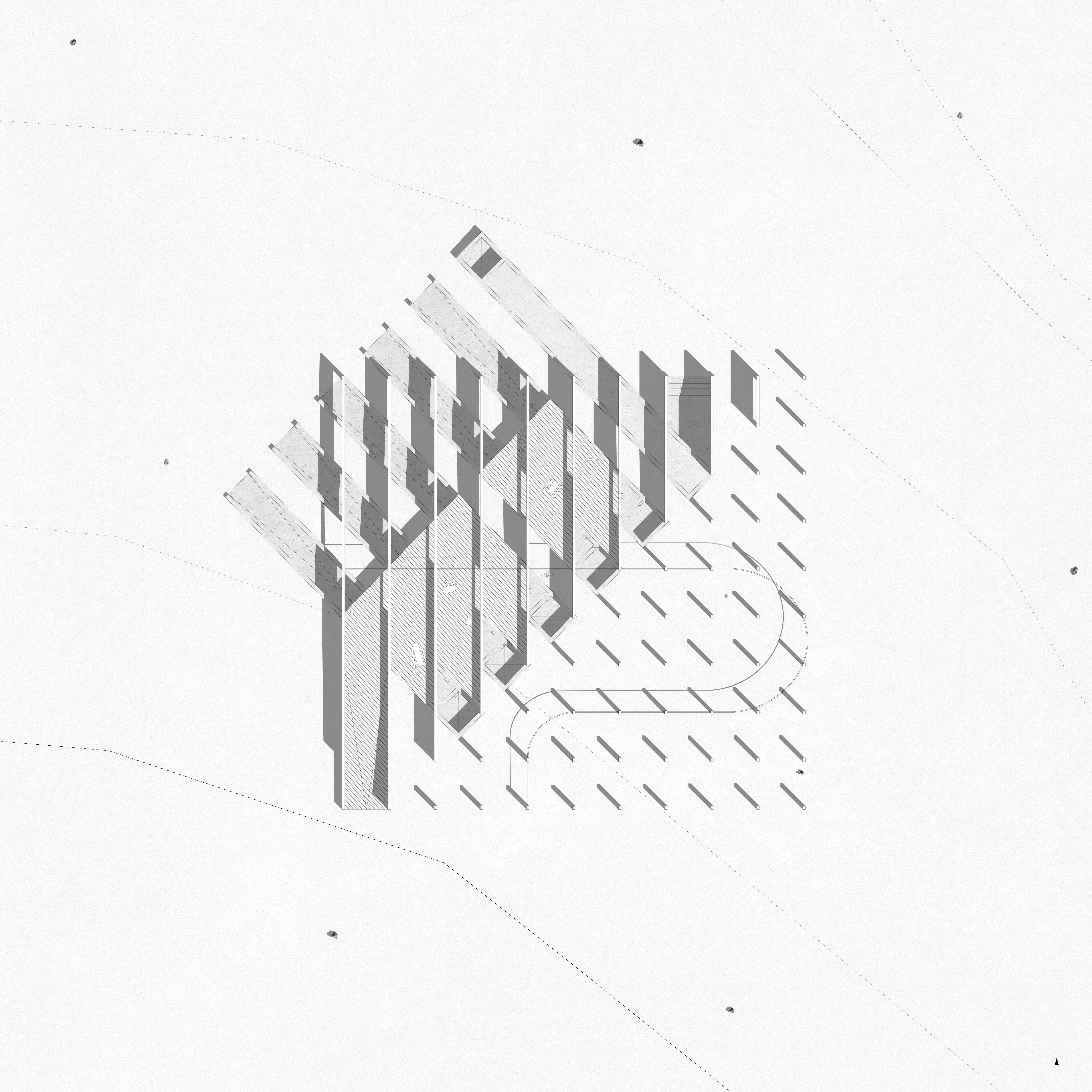 More often than not, lines are used to represent a space. They become the consequence. What would happen if they become the driver? This project incorporates an antecedent line drawing to generate the architecture.
Intimate communal spaces are established by assigning groups of similar lines to different sources of occupation. Not only do the lines define the space but they define the material. Sequential linear elements are translated into grout lines, corrugation, curtains, and structure. The overlaps created by these spaces produce a hierarchy between the spaces. Rather than enclosing the entire space, the constructed lines create different passageways, layers, and spaces of interaction.
Once spatialized as architecture, the project generates even more lines in the shadows.

Wendy Gillmartin Studio
Fall 2020
Coming Soon.

Elizabeth Timme Studio
Fall 2021
For the homeless population in America, long-term shelter is hard to come by, and what is available is not conducive to breaking the cycle of homelessness. An enriching housing community for the homeless population can provide its residents with the resources needed to build an independent fulfilling life and create a new beginning.

The base of the housing system consists of a readily available and modular re-purposed component. The residence is made up of re-designed 53-foot dry van trailers. These trailers, which have been renovated into welcoming housing systems, are arranged in groups of four that surround a large central deck and courtyard area.

With Sharifeh Abdallah, Kristal Audish, Nergis Gizem Kalkan Almonte, Upavee Amarasinghe, Hannah Doan, Krisandra Perez, and Daniela Pomalaza

Behnam Samareh Studio
Spring 2021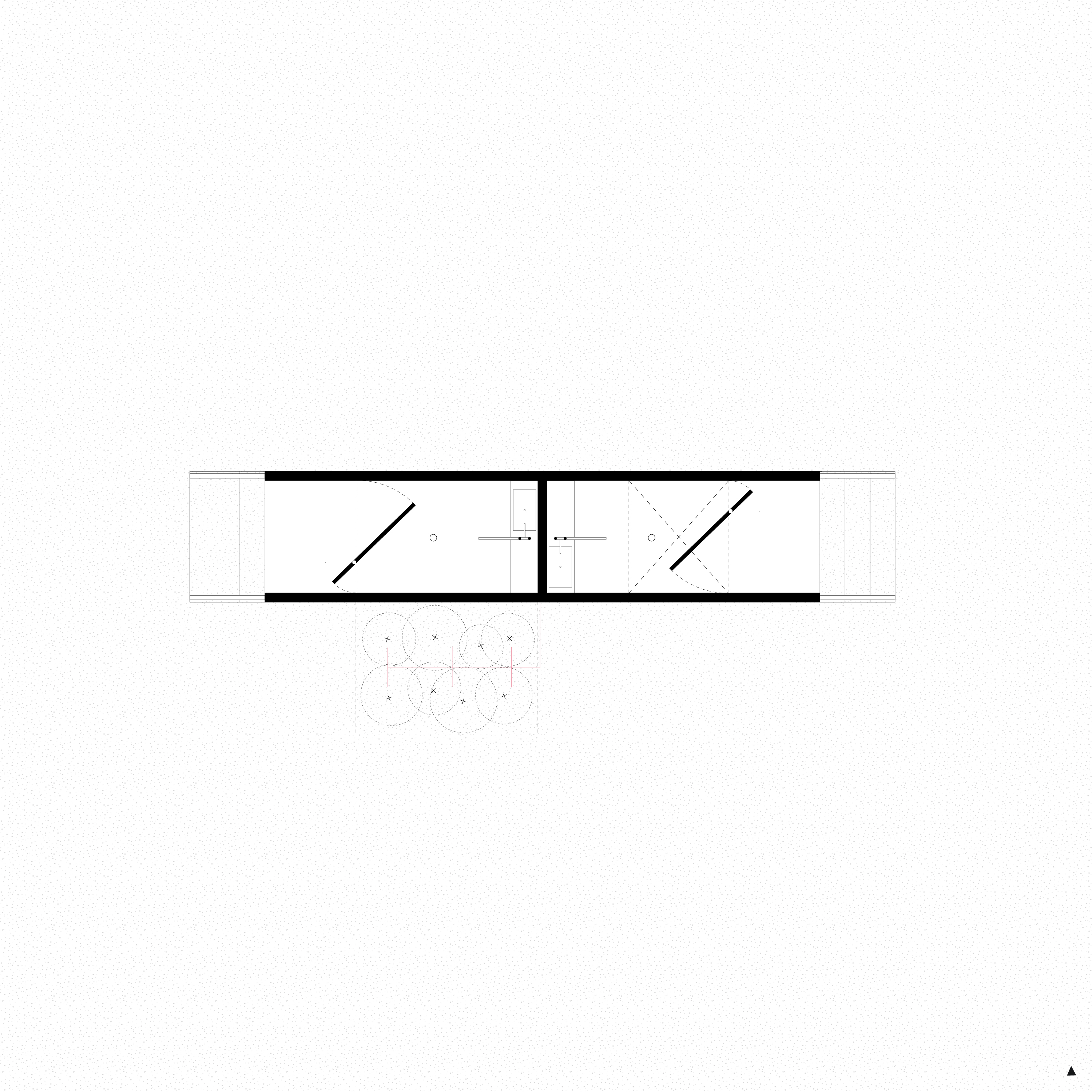 The project addresses both the hydrological concentration of desert environments, and the systems which surround and influence actions necessary for environmental change.
With
Space Saloon


Summer 2020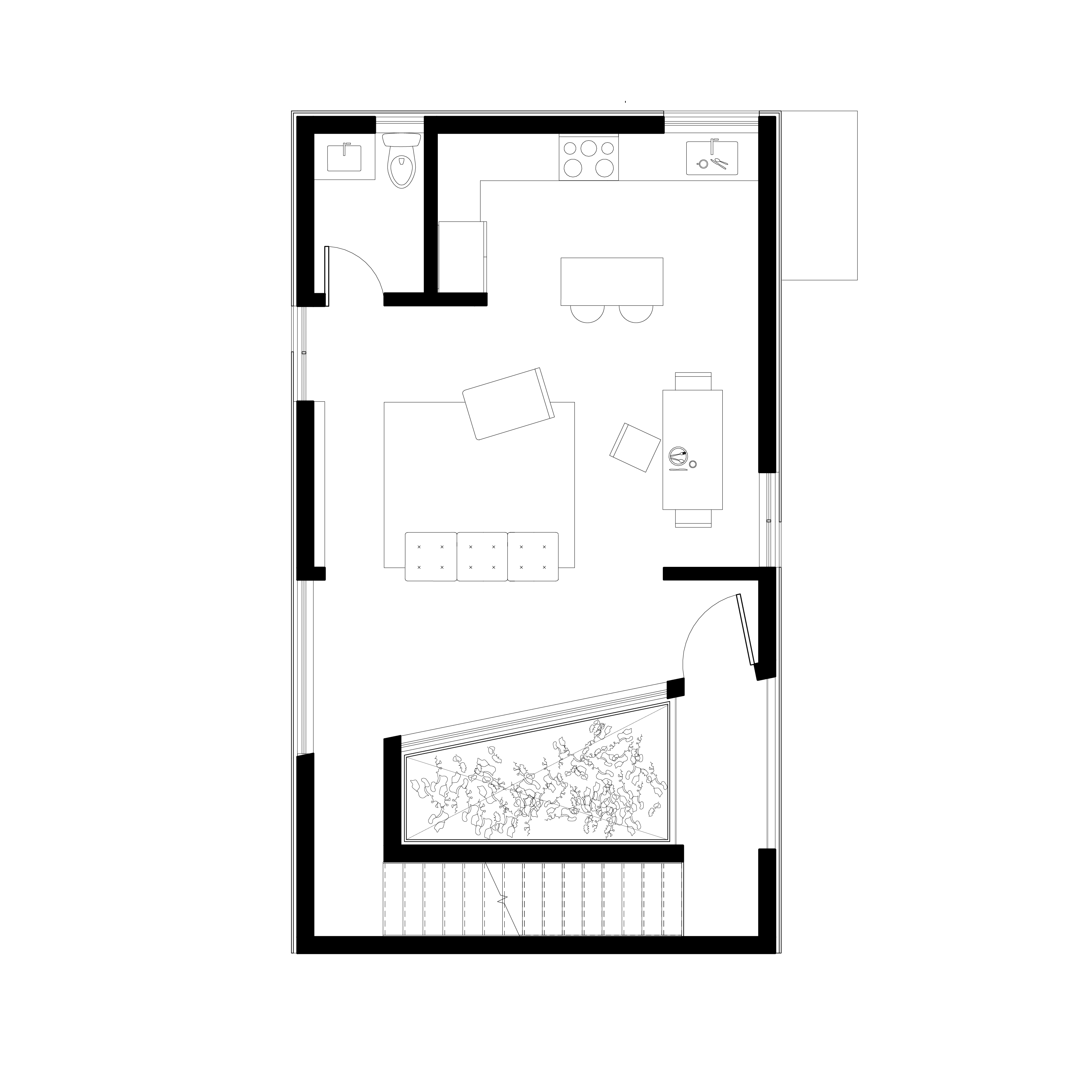 Intended to help alleviate the severe housing crisis in Los Angeles, Melbourne 4521 takes a typical single family 150 foot by 50 foot lot in the neighborhood of Hollywood/Los Feliz and proposes 3 homes in accordance with the small lot subdivision ordinance.

In order to maximize space and light, a series of elaborately placed angles are subtracted from each mass, creating an intriguing and enjoyable space to be in. Each structure comprises a poche space that feeds into the main living areas. The transition from the stair poche into each habitable area permits the client to walk through a translucent, enlarged space.

Outdoor space is strategically placed throughout each structure and the space surrounding the structure. To maximize the ground space, community spaces are located at both the front and the rear end of the project.

The facade of the structure contrasts the linear form. The perforated skin is allowed to be pushed and pulled through collapsible window panels to allow for privacy and maximize the light.


Roberto Sheinberg Studio
Spring 2020